Hello! Please introduce yourself...
Hello! I'm Nat McConnell of Bluestone Vineyards; the Wiltshire vineyard to visit whilst travelling along the Great West Way. We have a memory or a moment for everyone to create during their visit with us in our beautiful county.
Tell us a little more about what you do on the Great West Way...
We are a small, family owned and family run vineyard just off of the A303 a few miles east of Stonehenge. We host our guests on wonderful and picturesque guided tours of our vineyard finishing with a delightful wine tasting. You can extend your stay with us and enjoy a select platter of our best local cheeses and charcuterie. Yummy!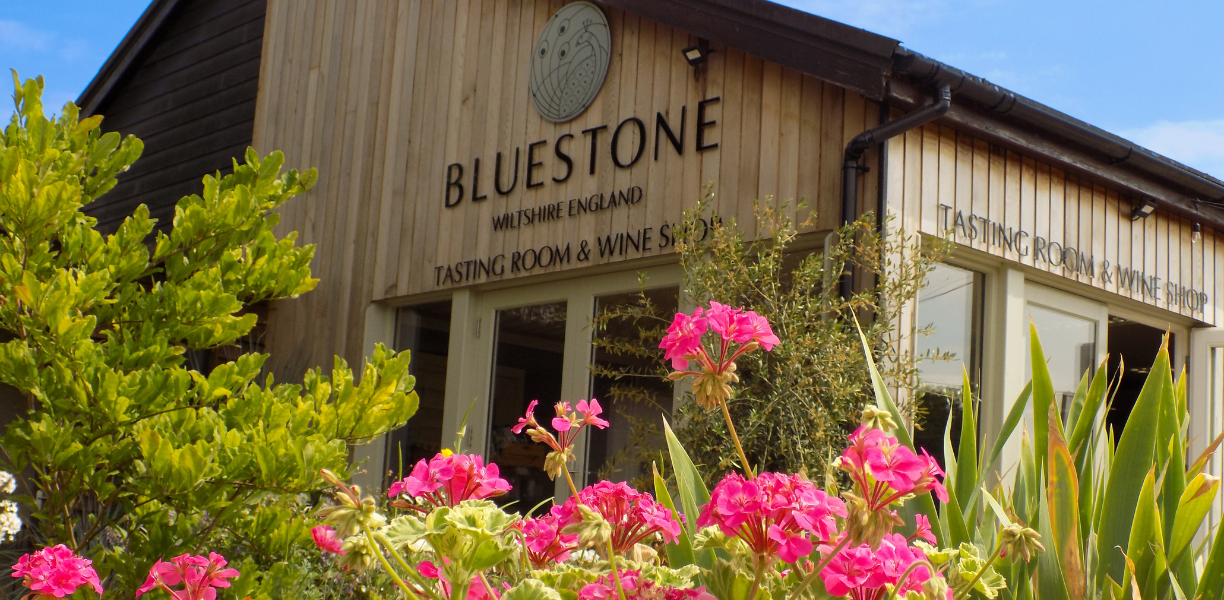 What do you love most about your job?
The fact that my job is my life and vice versa. It's a wonderful thing to be able to create - grown from scratch and made from scratch - with years in between before you can share it with your guests. There's something low and slow about it, which I really like and enjoy. A good ethos to enjoy life by as things seem to get busier with ever more distractions. I can't forget the wonderful people that we get to meet everyday. I have made some great friends from moments that started out with a single purchase or a vineyard tour visit.
What's a typical day like for you?
My focus is currently business development based. There are really exciting elements to this, but I love being out in the vineyard tending to the vines, something I don't get to do that often these days. The fact that it is right outside my office means I can nip out there for some vineyard time to satisfy my desire to be outside with my babies.
Do you work with a wider team? If so, tell us a bit about them...
Yes, our team is slowly growing, which is essential to the success of the business but also for mine and my brother's sanity. We get on, but it's always great to have another opinion and to share the highs and lows along the way. We have a team going from strength to strength. Our core team is Jack who is responsible for delivering the excellent experience across our customer facing aspects such as, tour and tasting experiences, our tasting room and food and drinks fairs and so on. We have Aimee who is responsible for our marketing and social media. A great positive and "just crack on" vibe. Emily is our sales manager who is looking to develop the brand and look for new opportunities there. We can't forget our lovely team of seasonal staff who helped deliver the exceptional service to our guests over the summer, that would be Molly, Paula and Mags!
Any new innovations you can tell us about?
No new innovations as such. You could look at the way in which we make our wines as an old tradition being retold and being given a new lease of life. When we tell our story about Bluestone, the story of the traditional method and share our wines it is exciting to tell every time, and it can often be someone's first time hearing it. I get a lot out of seeing those who are really captured by the magic of traditional method wines and wine in general. It's a product with genuine connection and feeling.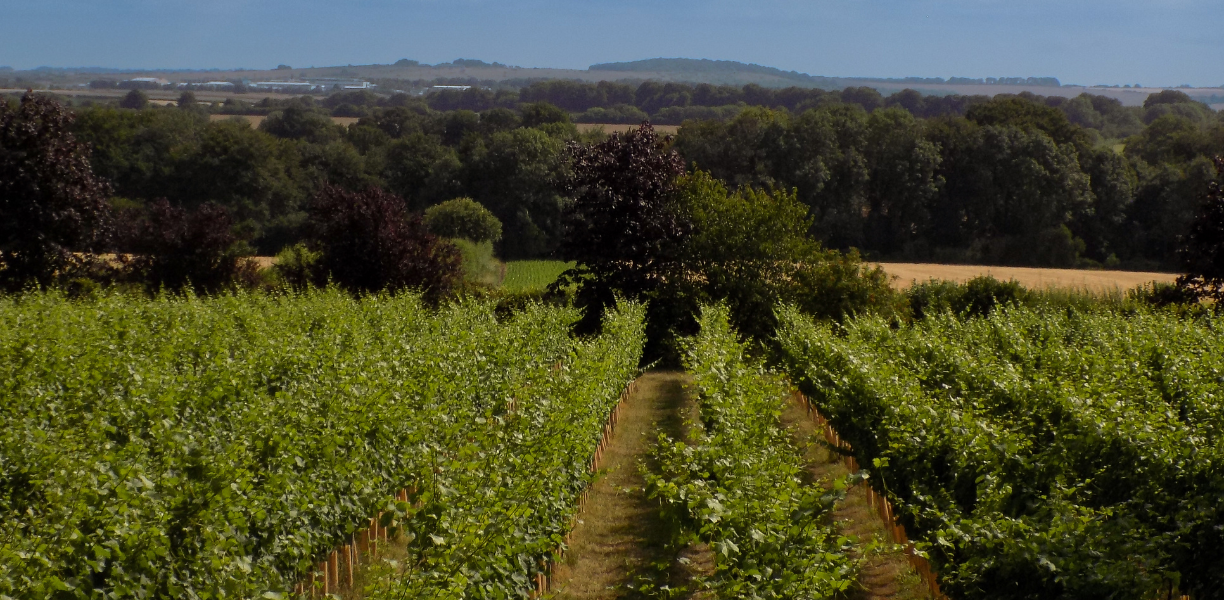 What do you find inspiring day-to-day? What keeps the enthusiasm going?
This is going to sound rather cliché. Nature! Nature is resilient, generous, beautiful, thought-provoking, tough and balanced. As grape growers and custodians of our little piece of Wiltshire, I am inspired to do right by it and be more like nature in my day-to-day but also to uphold it. I can't not say my family. We are a large and eclectic bunch, we are all so different but complete each other in many ways.
Any interesting or funny anecdotes related to your role or your experiences with visitors that you can share?
I wouldn't want to share any particular anecdotes about my experiences with our guests, but our tours and tastings are quite intimate and can be quite boozy - bear with me this isn't going where you think it is - you get to know people quickly and every single person has been a person I'd sit and chat with for hours over a bottle of wine or a few pints. I am lucky that I get to do this and I love it!
What does slow travel mean to you?
Slow travel is what I'm all about. So slow in fact that I don't make it out of the confines of our little farm and vineyard. Just relaxed, taking your time, perhaps even unplanned travel.
What do you think makes the Great West Way special?
It brings a lot of great people and a lot of great businesses together and it works on so many levels. Whether that be international or local visitors looking for stuff to do or businesses are looking to connect with each other. People helping people at each step, it's great.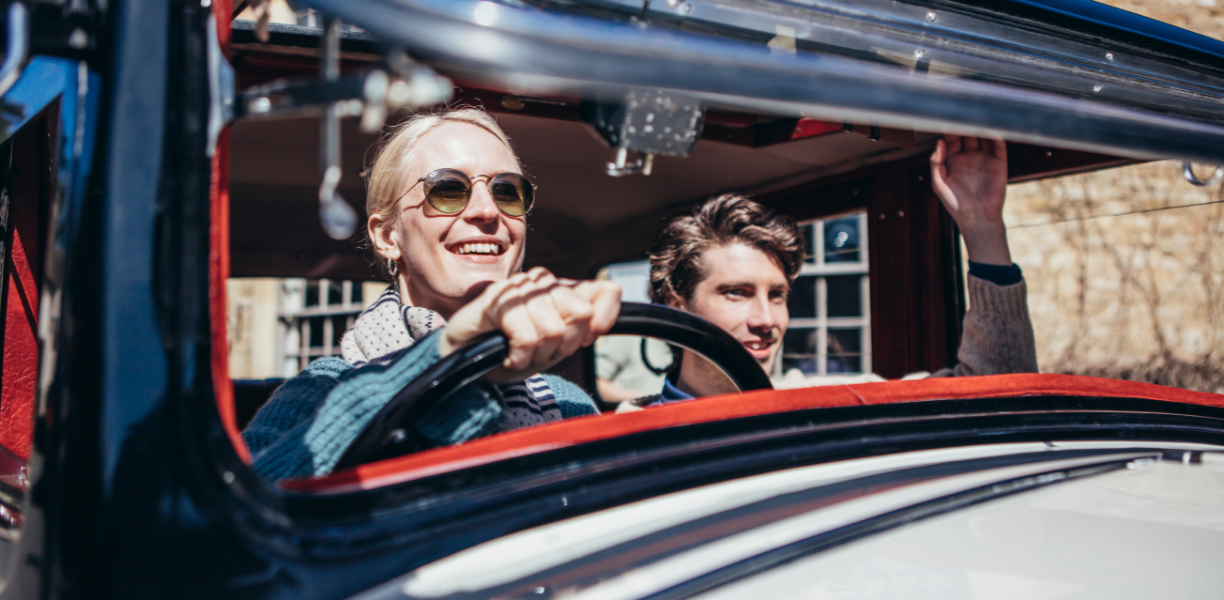 Do you have any insider tips or advice for travellers who want to experience the touring route 'like a local'?
I would imagine like any travel, do it on your own terms. Get a car and drive whatever route you want and go to the places you want to go. You'll stumble upon little gems and if you really dislike a place you can pack up and go. However you do it, be sure to take the Great West Way guide with you just to give you that little bit of confidence.
Describe your perfect adventure on the Great West Way...
My perfect adventure would be to stop off at all of the food and drink related venues and producers. Finishing and starting at Bluestone Vineyards, of course.
What's your favourite thing to eat or drink along the touring route (can be a meal, a local delicacy or a favourite tipple)? Any cafes, restaurants, or pubs you can recommend?
There is some really good stuff along The Great West Way. I am quite Wiltshire centric and in all honesty don't really go outside of my county lines - no I don't have an ankle monitor because of my boozy and intimate reputation. I have never been, but I hope to make the time to go and dine in two of Wiltshire's Michelin star restaurants at Lucknam Park and Whatley Manor. They are seriously impressive and one day I'll be able to go and order some Bluestone off of their menu. You must come to Bluestone for some of England's finest English Sparkling Wine and some of the best and most beautiful local cheeses and charcuterie. That my friends, is a great day out!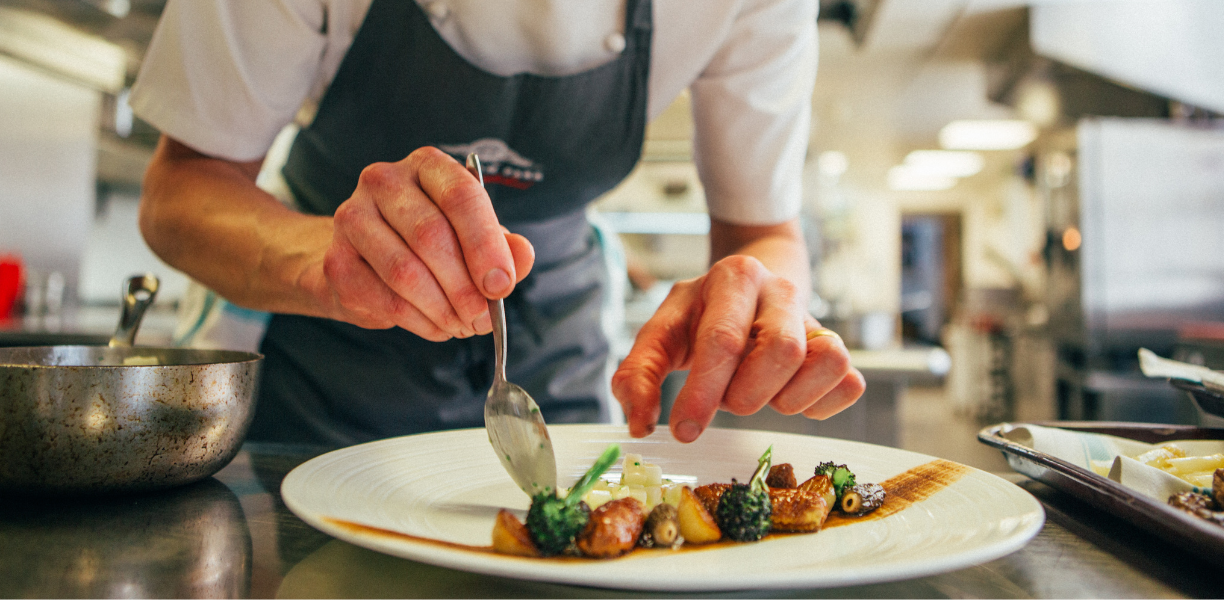 Are you a city, town or country person?
Country! Hands down. I am extremely happy living a slower paced lifestyle away from the hubbub of city life and even town life. Salisbury on market days is often too much for me.
If you could choose one must-visit attraction along the Great West Way, what would it be and why?
I am biassed towards Stonehenge. It is quite spectacular. As a local I drive past it a lot! And it's not that enjoyable but more of a nuisance. However, I was lucky enough to do an inner circle tour recently and wow! You get the scale of the place, you feel the mystique of it, too. It helped that it was an early foggy morning and it all felt quite ethereal. If you're gonna do it, do it right! When you're done, pop over to see us at the vineyard.
What do you think will surprise first-time visitors about the Great West Way? Any secret, lesser-visited spots you'd like to recommend?
I think I need to do a tour along the Great West Way to really discover what it has to offer. I think people will be extremely surprised and delighted at how many world class attractions and products there are on the route. Picturesque villages to ancient megalithic structures, Wiltshire Ham to Witlshire Lardy cake. Where do I sign up!?
Related