Hello! Please introduce yourself:
I'm Chris Harris, Co-Founder and Creative Director at Mary Shelley's House of Frankenstein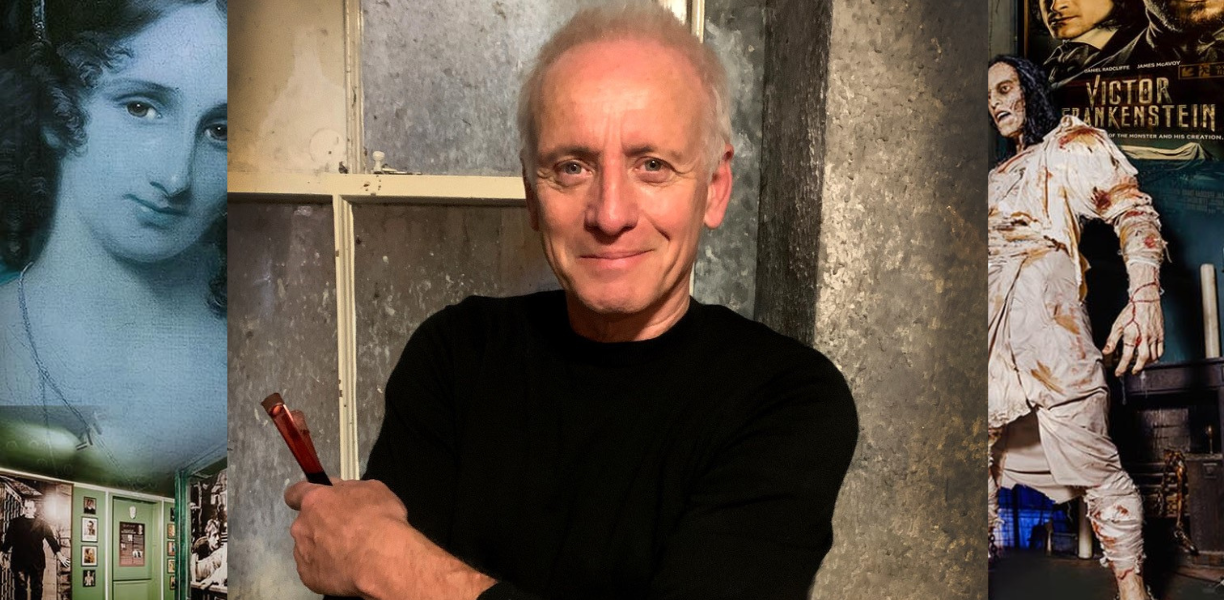 Tell us a little more about what you do at Mary Shelley's House of Frankenstein:
I'm pretty hands on with most things; developing new products, designing the artwork, producing video shorts, marketing, maintenance and scaring people in the basement. I've been largely banned from working the till in the shop, however, as I have a tendency to crash the system.
What is your thought process when designing the Escape Rooms for Mary Shelley's House of Frankenstein?
I don't tend to painstakingly plan my creative endeavours but simply jump in with an idea that excites me and start building! I've learned to trust my instincts over the years and let an idea develop organically and go off in unexpected directions. When it feels "right", that's when I shape it into something more cohesive. It doesn't work for everyone but it keeps me on my toes. I've also learned to accept the quizzical and sometimes ashen faces of my colleagues as I try to describe my plans.
Talk us through the making of Victor's Lair and The Shallows:
I'm very excited about The Shallows! We're repurposing an area of the basement, our scary walk through experience. The aim was to create an adaptable space that is both part of the everyday attraction experience, but with a few tweaks becomes a self contained escape room. I won't give too much away, but in addition to trying to escape, I've also introduced a sinister sub-plot. The aim is for gamers to find fragments of incriminating evidence and a ministerial briefcase which reveals a terrifying truth.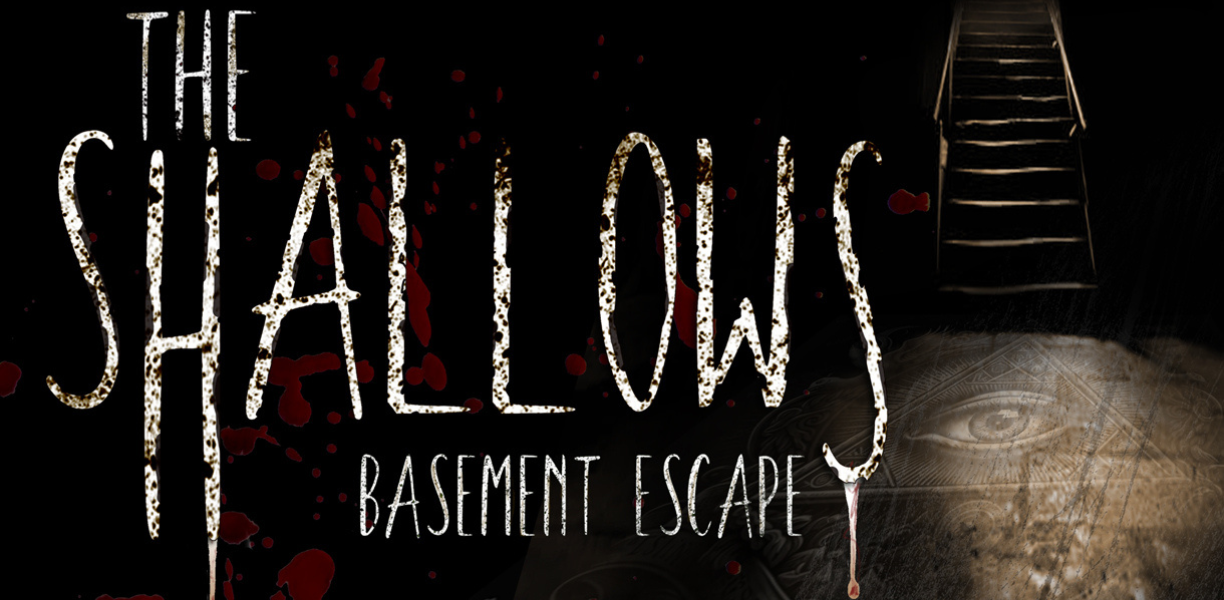 What do you love most about these Escape Rooms?
The creative process, finding the right balance to engineer new puzzles that only about thirty-percent of people will solve within the allotted time frame.
What's a typical day like for you?
There isn't really a typical day. It's certainly a strange place to work, you often catch yourself having a serious conversation about a body part, how damp we should make a wall look or a new method of scaring someone.
Do you work with a wider team? If so, tell us a bit about them:
Yes! I work closely with everyone on site, most of whom have been with us since the day we opened. It's one of the things that I'm most proud of that our online reviews consistently mention the wonderful team, how friendly and professional they are. Although the House of Frankenstein provides an ominous experience, we're a surprisingly happy bunch!
Any interesting or funny anecdotes related to your role or your experiences with visitors that you can share?
There was one bemused couple who got halfway around the house before they realised they weren't learning about Jane Austen. They only properly twigged when they met our 8ft animatronic Creature! I'm also slightly embarrassed to admit that I accidentally locked myself in our Victor's Lair Escape Room. I was there for about an hour before I was discovered, much to the amusement of my colleagues.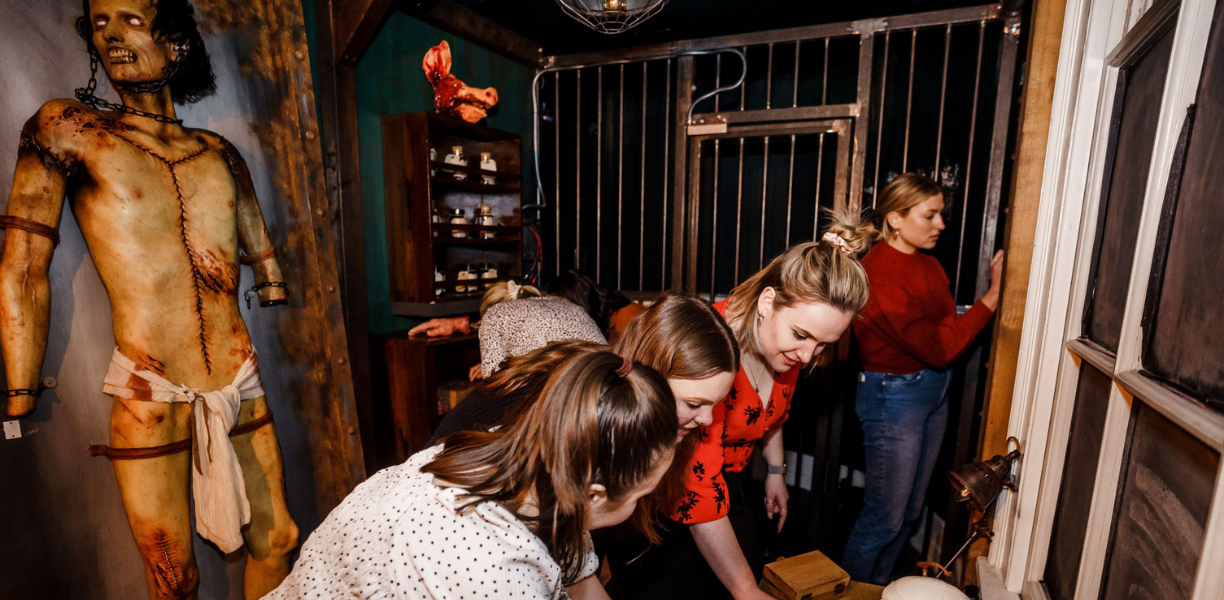 What do you think will surprise first-time visitors to Mary Shelley's House of Frankenstein?
We often hear visitors say it's not what they were expecting. There are so many aspects to the Frankenstein story. The original novel and the rather sad circumstances that inspired a young woman to write it, the Creature she perceived, which is very, very different to what most people imagine and, of course, the iconic, globally recognisable Hollywood version of events. We tell every side of the story, and present it in a sensitive and imaginative way. We're very proud of our attraction!
Related