Hello! Please introduce yourself:
My name is George Mavromoustakos, Managing Director of The Chequers Hotel Newbury.
Tell us a little more about what you do on the Great West Way:
The Chequers Hotel is a grade II listed Coaching Inn located in the heart of Newbury. Originally built in 1770, it has since had a boutique makeover making it a plush experience for anyone visiting the hotel, whilst maintaining many of its period features.
The hotel provides rooms for the night, a la carte dining, afternoon tea experiences, weddings, celebrations and conferencing in a truly unique setting. Of course it's not just the setting that makes this a must book destination, at the heart of the Chequers is a dedicated team ensuring that every guest travelling along the Great West Way, has the perfect experience.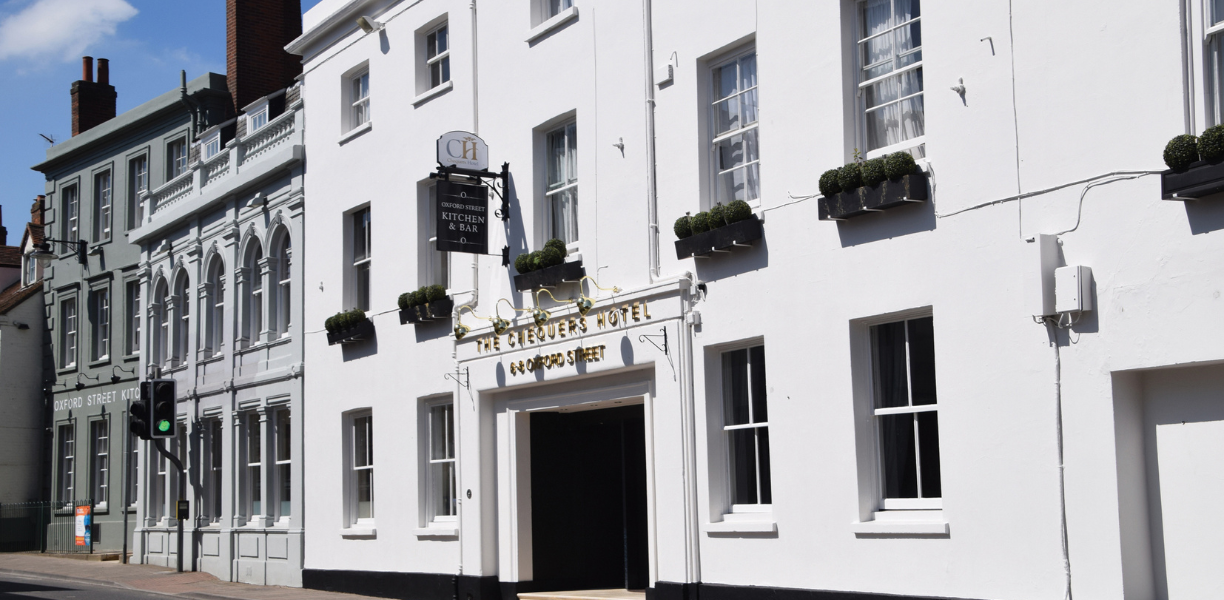 What do you love most about your job?
We are an independent hotel, as such we do things a bit differently, helping our guests to create lasting memories. I am proud to work with a fantastic team, welcoming our many wonderful guests into such a historic building is an honor.
I love people, I get to meet lots of fantastic guest's every day, each needing something different from our hotel. From the most joyous of occasions to the most trying, we (my team and I) are here to help, and always aim to make a difference.
What's a typical day like for you?
I start early in the morning, check in with reception to see if any of our guests have made any requests whilst I have been away. I then speak to our heads of the department to find out how the team is getting on and where I can support. I then head up to my office to handle the operations of the hotel. Everyone knows where my office is and knock on my door any time they need. Throughout the day I take walks around the hotel meeting and greeting our guests, rolling up my sleeves to help the team when they need an extra pair of hands.
Do you work with a wider team? If so, tell us a bit about them:
The Chequers team are a family of outstanding individuals passionate about excellent hospitality, I am lucky enough to work with them every day. We have our reception team handling bookings, check in, checkout and any guest requests. Our events team making sure celebrations, conferences and functions all go off without a hitch. Our food and beverage team and chefs serving up the most delicious dishes. Finally, we have our housekeeping staff working tirelessly behind the scenes to keep our hotel looking wonderful. The Chequers simply wouldn't be the same without all of us working so hard.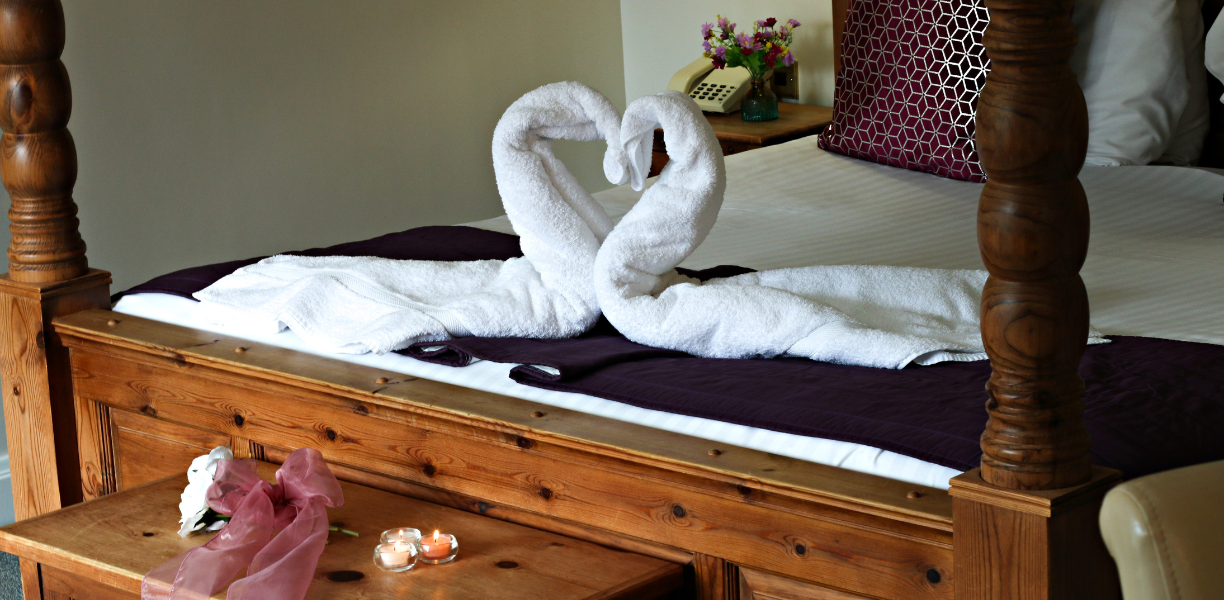 What do you find inspiring day-to-day? What keeps the enthusiasm going?
Through the continued dedication of the Chequers Hotel team, we've remained at the heart of our community, each day we try to make a difference, I come to work each day to make sure we keep this up!
Any interesting or funny anecdotes related to your role or your experiences with visitors that you can share?
Being a hotel with a lot of history has meant that we have heard a fair few ghost stories! Although I have yet to see one myself!
What does slow travel mean to you?
It means taking the time to truly experience things, so often we rush through life and don't pause to enjoy the moment. Slow travel means making lasting memories.
What do you think makes the Great West Way special?
The Great West Way combines the best of historical sites, areas of outstanding beauty, picturesque market towns, with vibrant events, excellent food, and unique experiences, all with easy transport links. In a cost-of-living crisis you can have one truly unforgettable holiday without breaking the bank.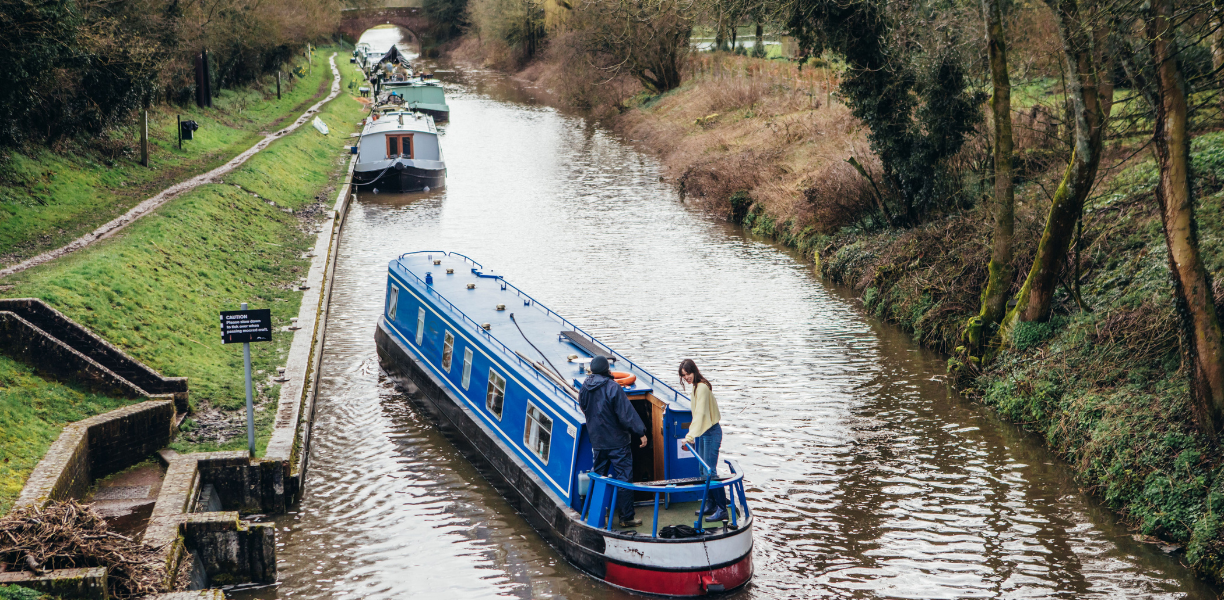 Do you have any insider tips or advice for travelers who want to experience the touring route 'like a local'?
Wherever you are, always talk to the staff whether in a hotel or café, you can always rely on the good people in the hospitality industry to point you in the right direction. If you are feeling brave, scrap your schedule and spend an hour or two wandering around a place. Soaking up the atmosphere and stumbling across spots is an important part of the touring experience.
What's your favourite thing to eat or drink along the touring route (can be a meal, a local delicacy, or a favourite tipple)? Any cafes, restaurants, or pubs you can recommend?
I would have to say The Smoke House at the Chequers of course! I am very proud of our menu, it has been carefully put together by our head chef, it's full of crowd pleasers and our ingredients are locally sourced. The menu also offers more variety for vegan guests, so everyone has something they like. I take my family a lot!
Are you a city, town, or country person?
I love the town, a bit of hustle and bustle with shops and restaurants at my fingertips, but a short drive into the countryside. That's why I like Newbury so much. Newbury is a historical market town with lots of independents doing lots of unique things…I'm always discovering something new or returning to my favourite haunts.
If you could choose one must-visit attraction along the Great West Way, what would it be and why?
It would have to be Highclere Castle – lots of people visit because this is the film location for Downton Abbey, but what they don't realise is that this is the home of Lord Carnarvon, who led the team to discover Tutankhamun's tomb, you can see a real mummy there!
What do you think will surprise first-time visitors about the Great West Way? Any secret, lesser-visited spots you'd like to recommend?
Have you ever been to Donnington Castle? It's a short walk, but you can make it longer if you wish, the castle is now an English Heritage site, and a ruin from the days of Charles II and the civil war, I find the history absolutely fascinating; not to mention the spectacular views.
Related